Our apologies but it's been four months since our "latest news"….so here's a brief recap of everything that has happened with some highlights and photos.
Here's the list starting February 14th, 2013 and ending June 8th ,2013:
Mirkwood Shire Cafe, Arlington, WA
Wild Buffalo, Bellingham, WA. Cupid's Winter Throwdown, Valentines Party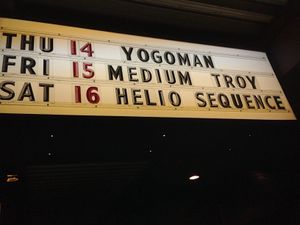 Cherie and Austin's Wedding, Bellingham WA (Yes, we do weddings!) Yogo & the bride.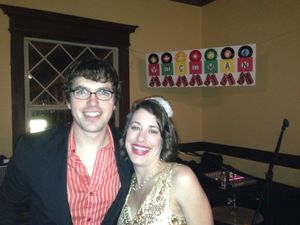 Der Hinterhof, Leavenworth, WA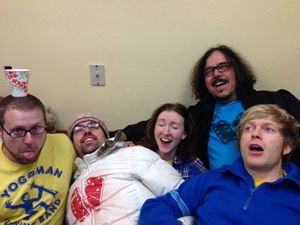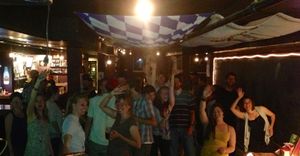 Olympia Ballroom, Olympia, WA, USA & after party (Mars's Birthday) with Andy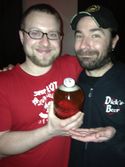 The Sunset Tavern, Seattle, WA (Dragon/Green Room)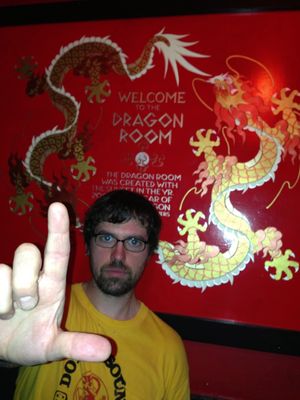 Bar N9NE, Port Angeles, WA - St. Patty's Day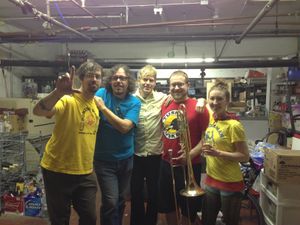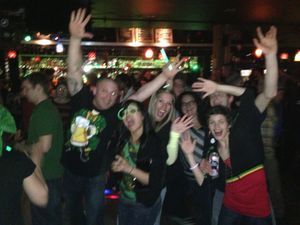 North Coast Tour Begins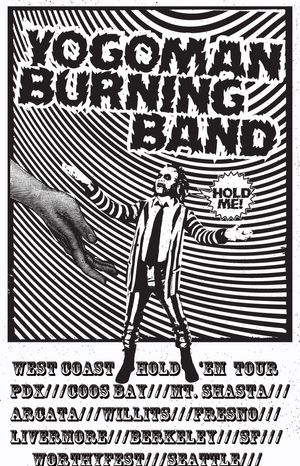 The World Famous Kenton Club, Portland, OR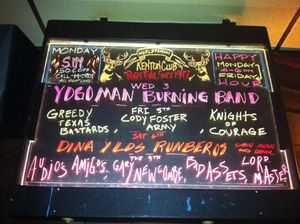 Broadway Theatre Rock Hall & Shark Bites, Coos Bay, OR....OK ...It's really not the Yogoman hot tub party, this guy literally bought the Yogoman t-shirt off of Mar's back because it was the last one his size. I had to get a picture of this...LOL!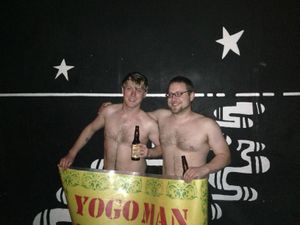 Wayside Grill, Mt. Shasta, CA
Jambalaya, Arcata, CA / Warm ups before the show. In the green room, crowd during the show,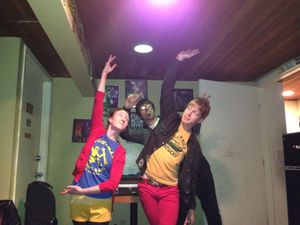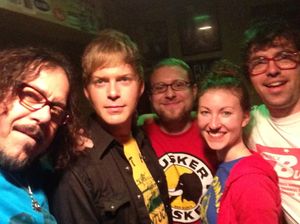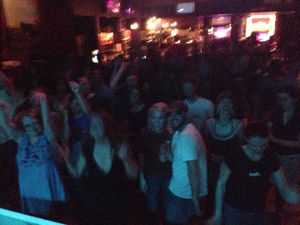 Next day at Jambalaya all ages show .
.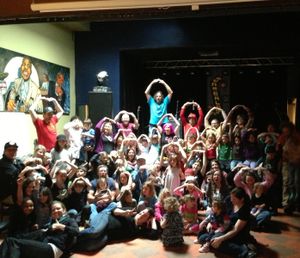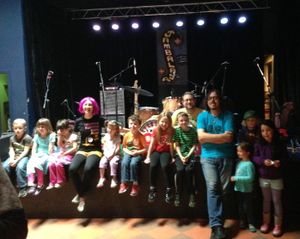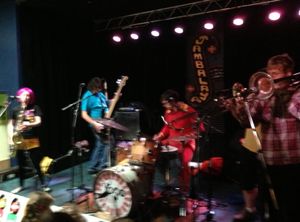 KHUM radio interview on the way out of Arcata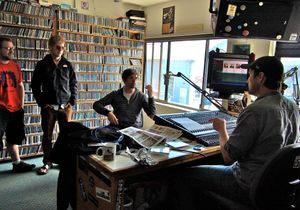 Shanachie Pub, Willits, CA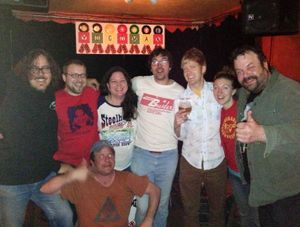 Audies Olympic, Fresno, CA
Sauced BBQ & Spirits, Livermore, CA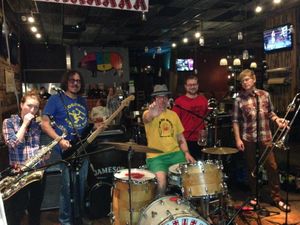 Harlow's, Sacramento, CA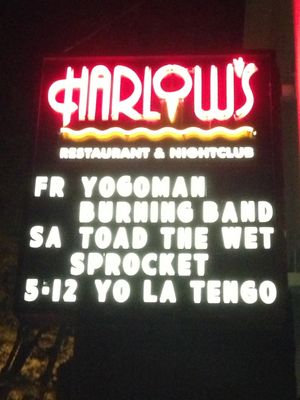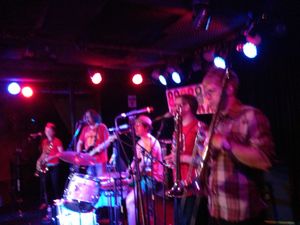 Ashkenaz Community Center, Berkeley, CA (all ages)
Boom Boom Room, San Francisco, CA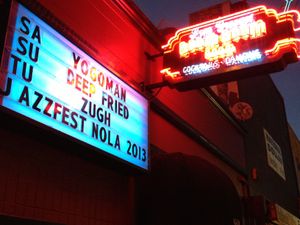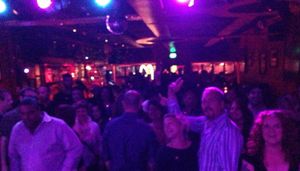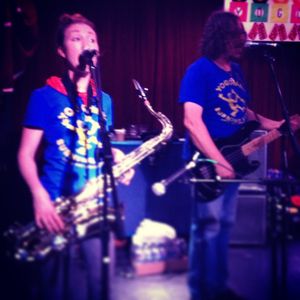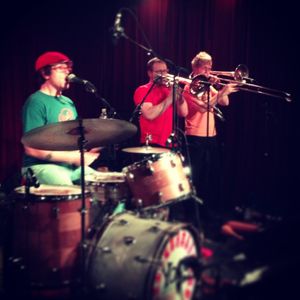 Worthy Fest 2013, Kendall, WA
Nectar Lounge, Seattle, WA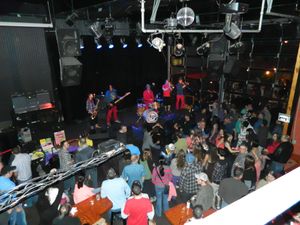 The Crocodile, Seattle, WA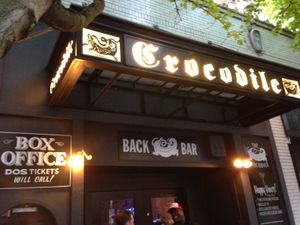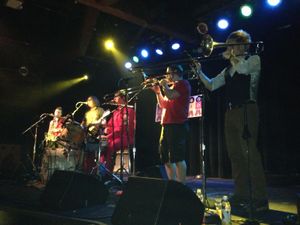 John's Alley, Moscow, Idaho & KRFP radio performance...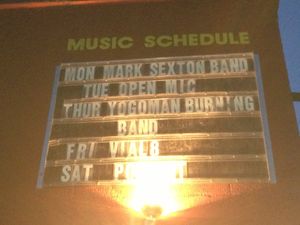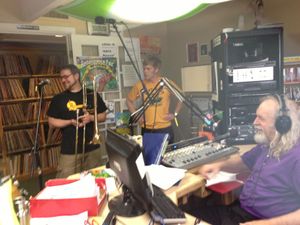 Evans Brothers Coffee Roasters, Sandpoint, Idaho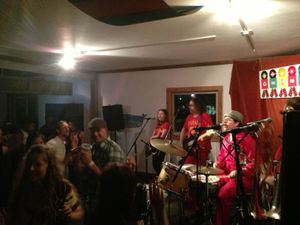 The Blue Spark, Spokane, WA
Bar N9NE, Port Angeles, WA
Boiler Room, Port Townsend, WA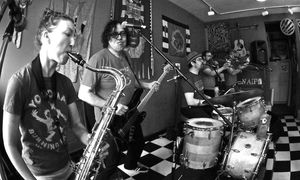 Uptown Pub, Port Townsend, WA
The Horned Hand, Bend, Oregon
The Wayside Grill, Mount Shasta, CA
Summer Arts and Music Festival, Garberville, CA            YBB...The party after in the woods outside the festival.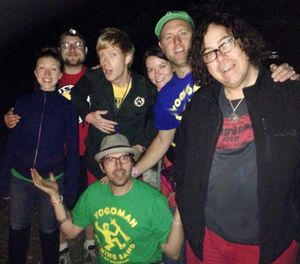 Triple Door (main room), Seattle, WA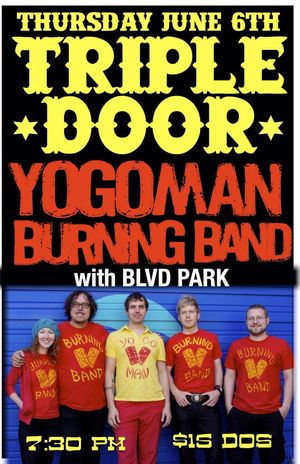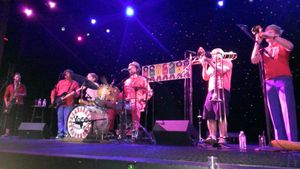 Bale Breaker, Yakima, WA   after show brew haha...We love our Yakima friends and they love us too!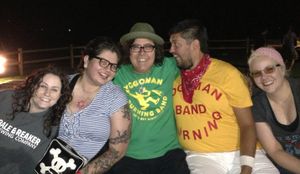 Mt, Bike Fest, Duthie Hill Park, Issaquah, WA
Which brings us to curren
t news.